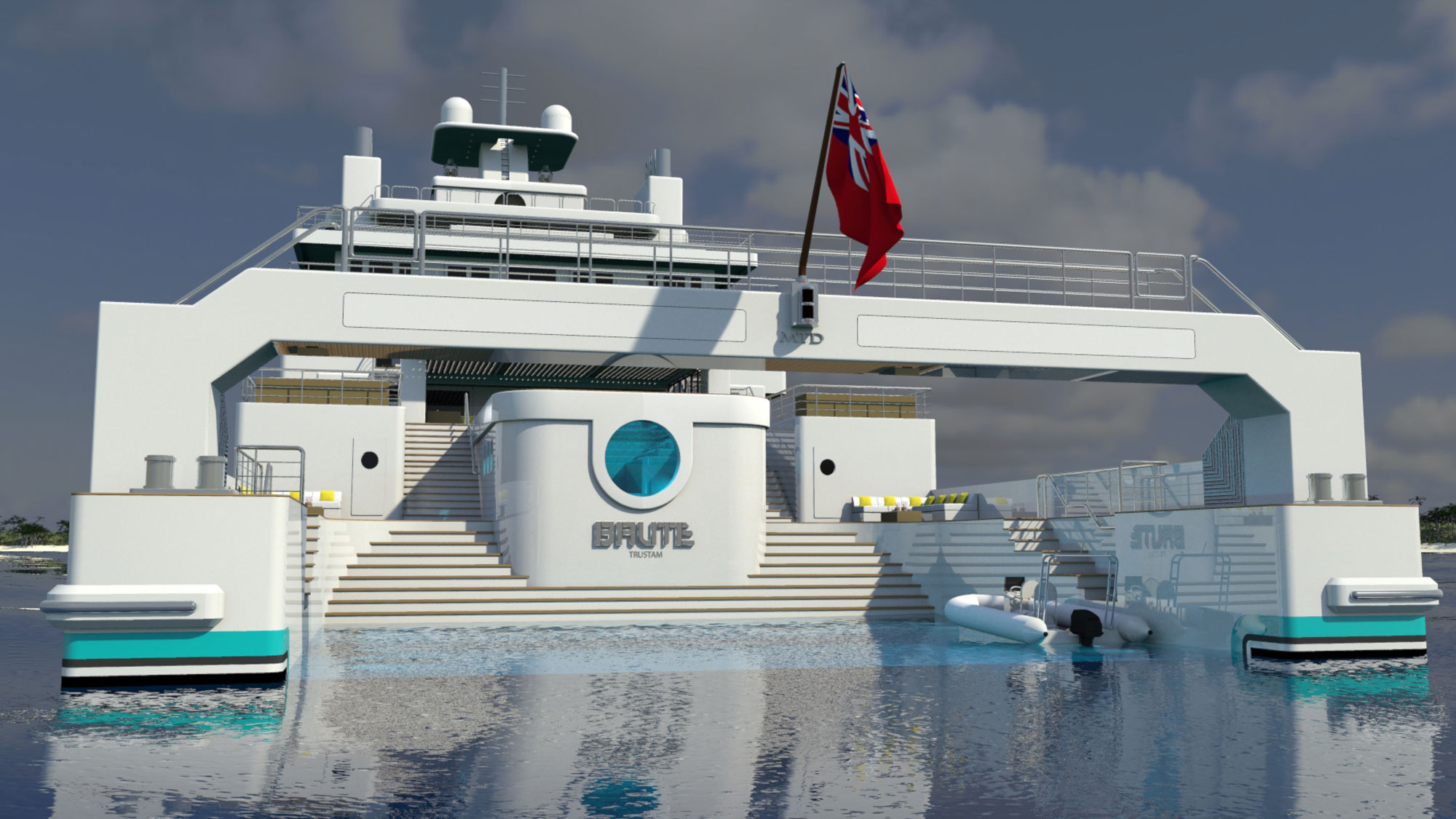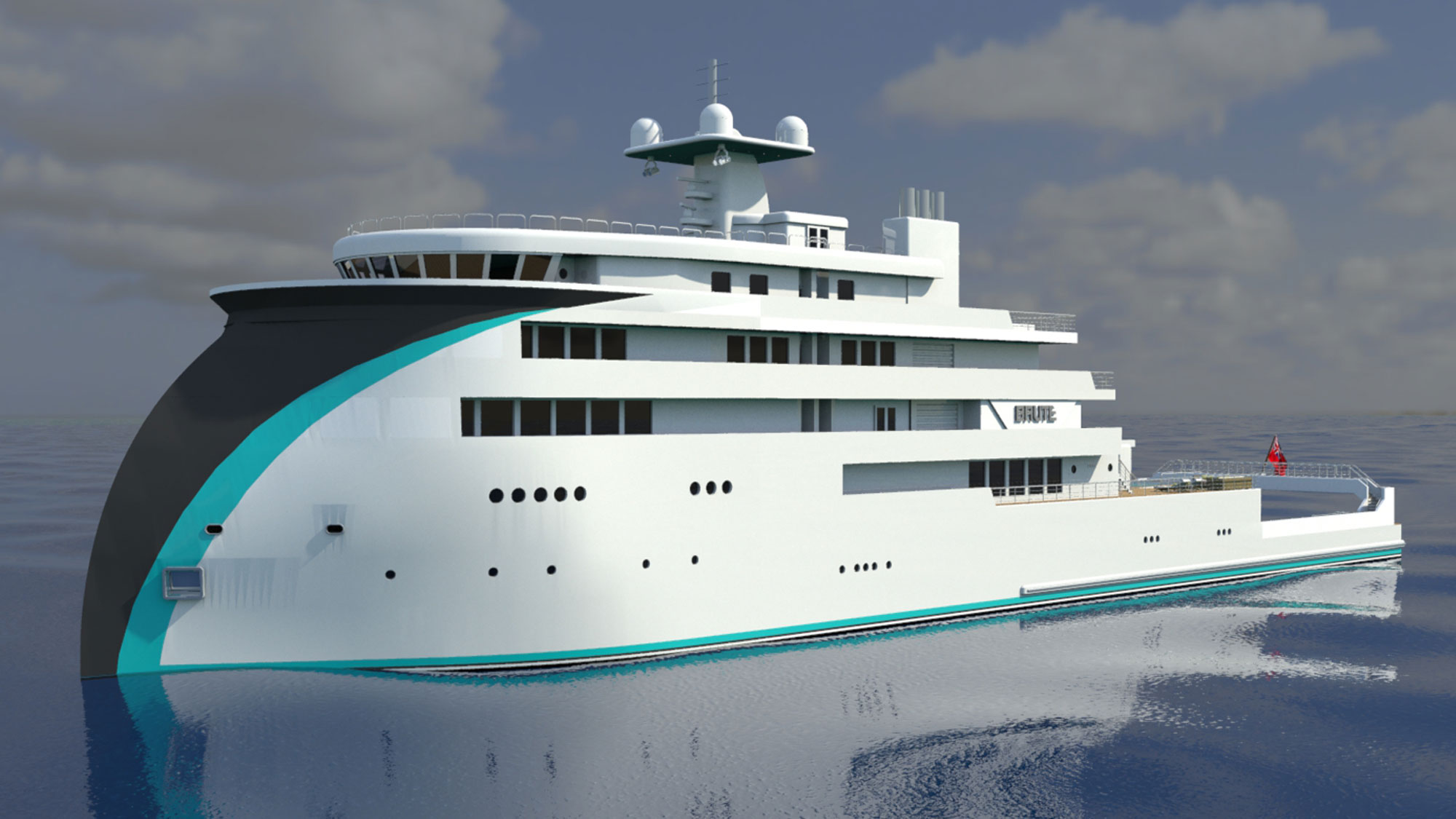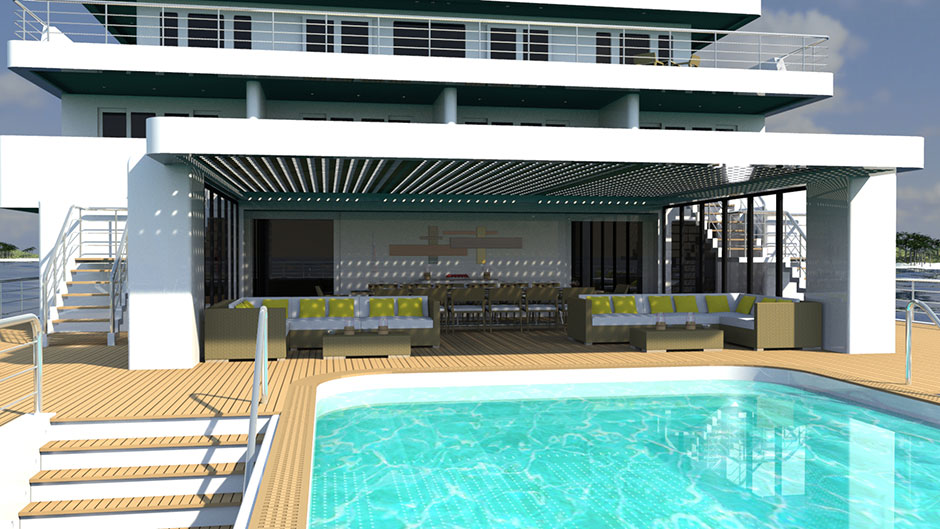 The Brute was one of MTD's first concepts. Strikingly innovative at the time, the concept was based on taking an X-Bow hull configuration to create a state-of-the art explorer yacht. Aptly named, The Brute creates a formidable presence on the water. The hull shape has many advantages over more conventional hull forms, including higher transit speeds in calm water due to low angles of entry and increased waterline length. There is no bow flare which eliminates bow impact and slamming in the foreship. This leads to reduced noise and vibration levels because of its soft entry into waves. These advantages all lead to reduced power consumption and/or higher fuel efficiency in waves and still water. Her 19m beam also allows for an impressively large interior volume, with over 3000sqm of owners and guest areas and over 1000sqm of crew accommodation, including a 200sqm tender garage.
The Brute comfortably accommodates 14 including owners and guests looked after by 27 crew.
© Matthew Trustam Design Ltd 2023. All rights reserved.
Matthew Trustam Design Ltd
York House, Rosemount Avenue
West Byfleet, Surrey KT14 6LB
United Kingdom
+44 1483 830912
info@matthewtrustam.com